Chi Kung (or Qi Gong)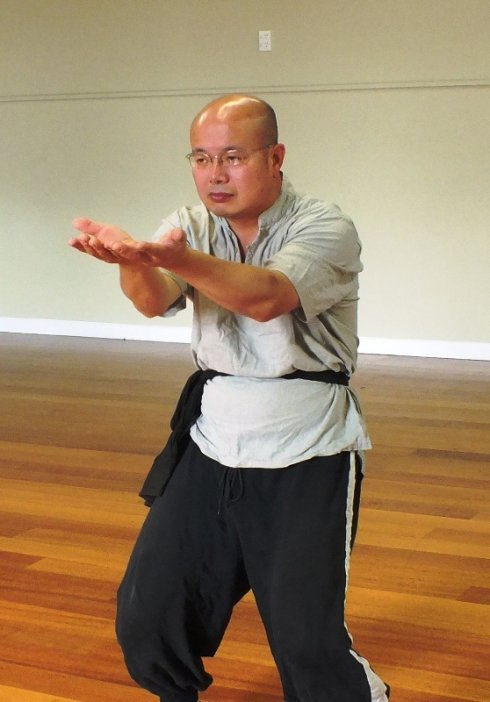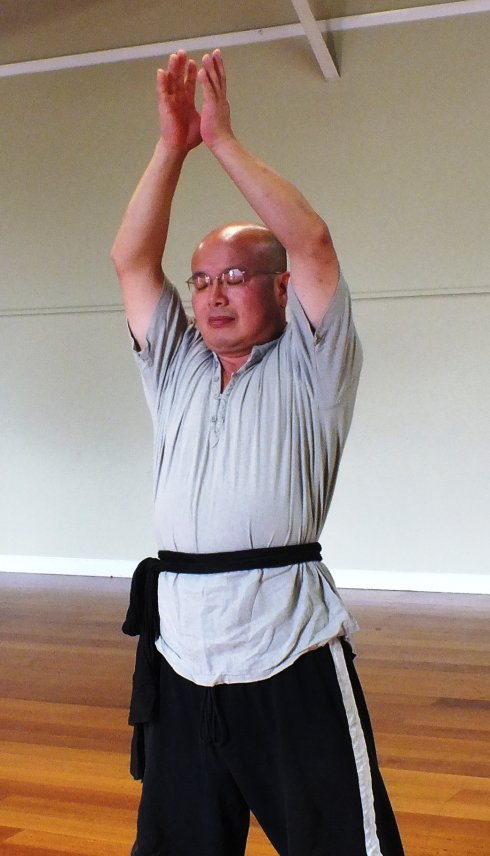 Stephen was trained in the associated Chi Kung (or Qi Gong) for each art as he learnt from his respective teachers. These practices include Ba Duan Jin (8 pieces of Brocade or Treasure), 5 Elements Nei Gong, Wu Qin Xi, Martial Chi Kung ( Body conditioning and Power delivery), etc. Stephen was also privileged to learn a very precious internal set known as Shi San Tai Bao Kung (13 Emperors Guardians Internal Exercises) from 2 teachers, Master Li Chun Xing and Master Ying Bao.
Below is a pictorial veiw of his lineage in this art.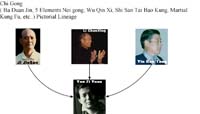 Click to enlarge
Information about Yi Jin Jing, Tie Dang Kung, and Shi San Tai Bao Kung will be taught only to select students.
The New Zealand Wu Tao Society
Wellington, New Zealand
Phone: Stephen Yan on (04) 471 1818
E-mail: NZ WU TAO
---
Wu Tao and all associated pagesİ2006 Stephen Yan Zi Yuan - All Rights Reserved